Live Competitions
Live Competitions
New prizes launching at midday on Friday
Coffee Beans from a Local Roastery (Free to Enter!)

£

0.00

200 total tickets available

Time left

Enter Now!

£100 Website Credit

£

1.49

100 total tickets available

Time left

Enter Now!
Join our mailing list to never miss out on new draws, discounts or giveaways!
Closed – Awaiting Draw
Closed – Awaiting Draw
How It Works
Find an open draw that takes your fancy and grab your tickets
Use the paid entry or free-to-enter route, making sure to correctly answer the skill-based question. You can check out our FAQs here.
Randomised draws are streamed live on Facebook
You don't need to watch the draw to win, but we'd love to see you there if you can make it! Give the page a follow to be notified of live draws.
Winners receive their fantastic prizes via courier within days
Once a winner has been chosen at random, we will confirm their details and get their prize couriered out to them at no additional cost.
We Grow Trees
We aim to be a sustainable business. As part of achieving this we have partnered with Ecologi to fund the planting of trees every month. You can see our impact here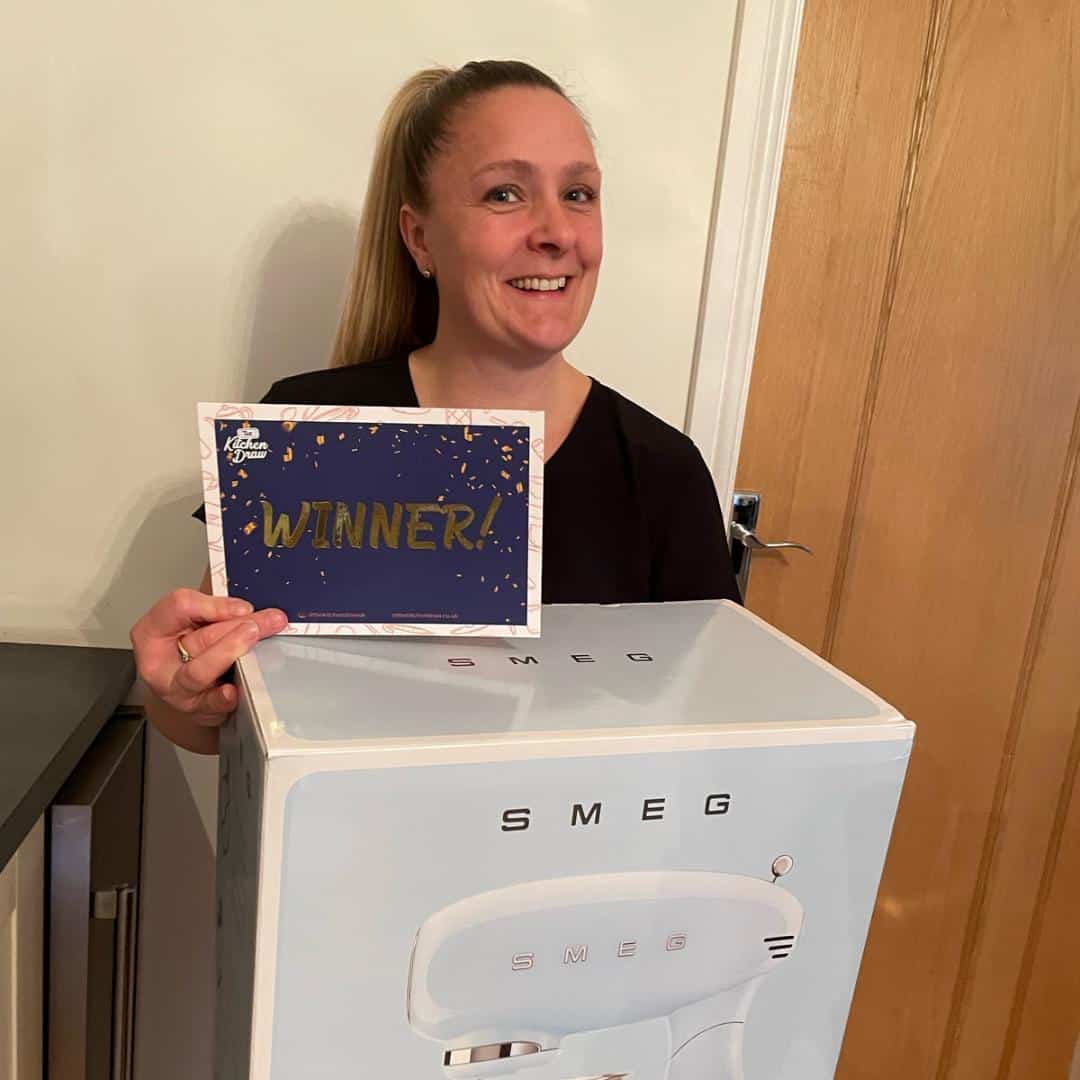 This is such an amazing idea! Great prizes and so easy to use and buy your tickets. I entered first time and won! I would 100% recommend ☺️
We're helping food enthusiasts upgrade the kit in their kitchens by running prize draws for the latest and greatest kitchenware. To take part, we welcome you to join our community.
Follow us on social media (and feel free to say hi!)